PLUTO LICENSES ARE SCALABLE. USERS CAN BENEFIT EVEN FOR PILOT PROJECTS, OF THE FULL PERFORMANCE OF THE PLUTO 64-BIT SERVER AND THE TECHNOLOGIES DEVELOPED BY EXAKOM TO PROCESS LARGE VOLUMES OF DATA, GENERATE REPORTS, EXECUTE MULTIPLE MONITORING APPLICATIONS FROM UNLIMITED WEB CONNECTIONS.
PRODUCT ARCHITECTURE
PLUTO IS UNIQUE BECAUSE IT INTEGRATES MULTIPLE TECHNOLOGY LAYERS IN ONE SIMPLE AND CONFIGURABLE TOOL.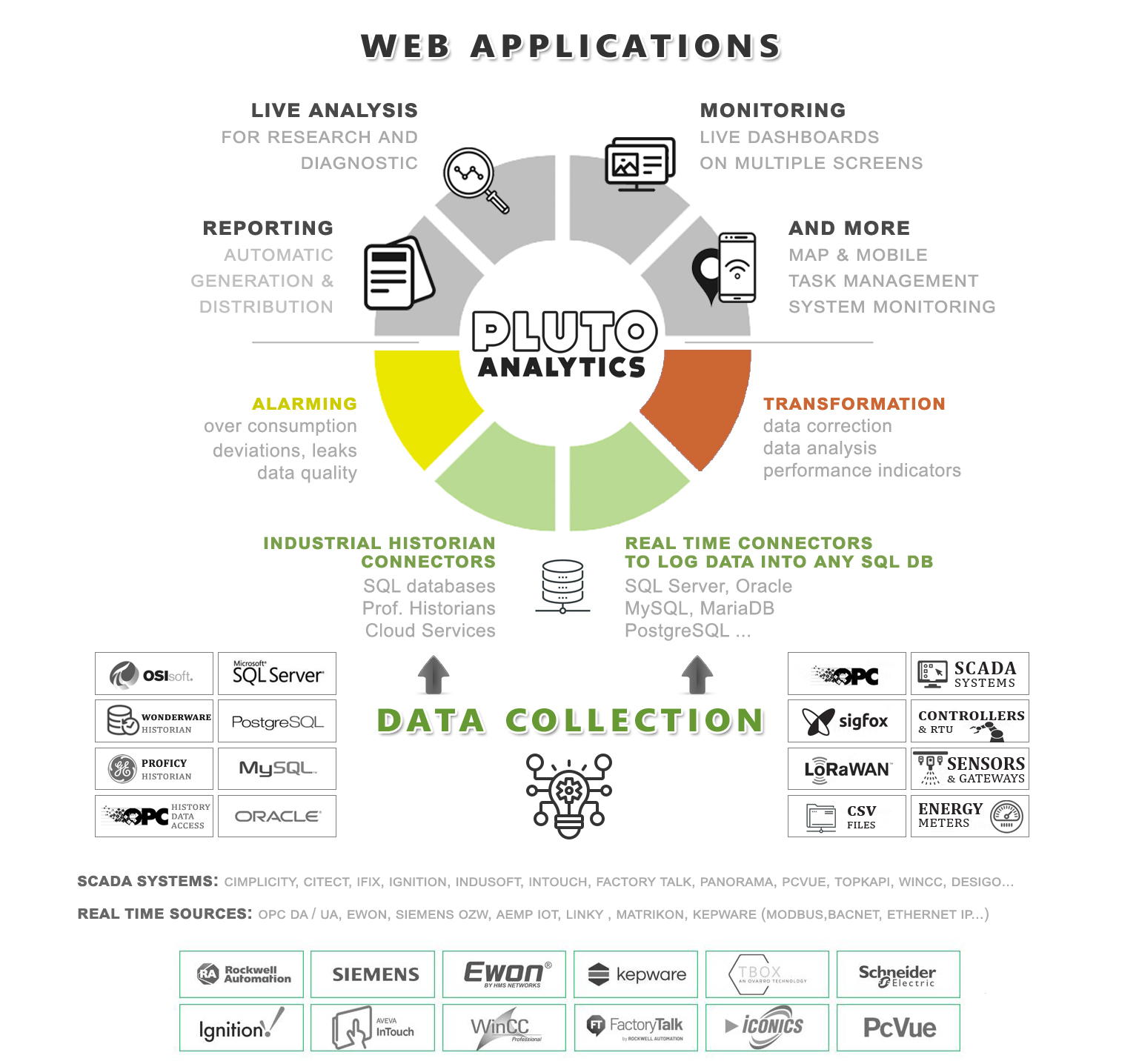 PLUTO IS A POWERFUL DATA AGGREGATOR CAPABLE TO COLLECT REAL TIME DATA FROM ALL AUTOMATIONS PLC, SCADA, DCS, RTU. IT CAN ALSO LEVERAGE ARCHIVED DATA FROM SQL DATABASES AND PROFESSIONAL HISTORIANS.