PLUTO LIVE & WEB REPORT IS A SIMPLE AND TOTALLY CONFIGURABLE MONITORING AND REPORTING SOFTWARE PRODUCT, PROVIDING ALL CAPABILITIES TO CONNECT AND COLLECT DATA FROM SMART BUILDINGS, PLANTS, MACHINES, DEVICES AND IIOT SERVERS. IT COMBINES FANTASTIC PERFORMANCES AND AMAZING GRAPHICS QUALITY TO EXCEED CUSTOMER EXPECTATIONS.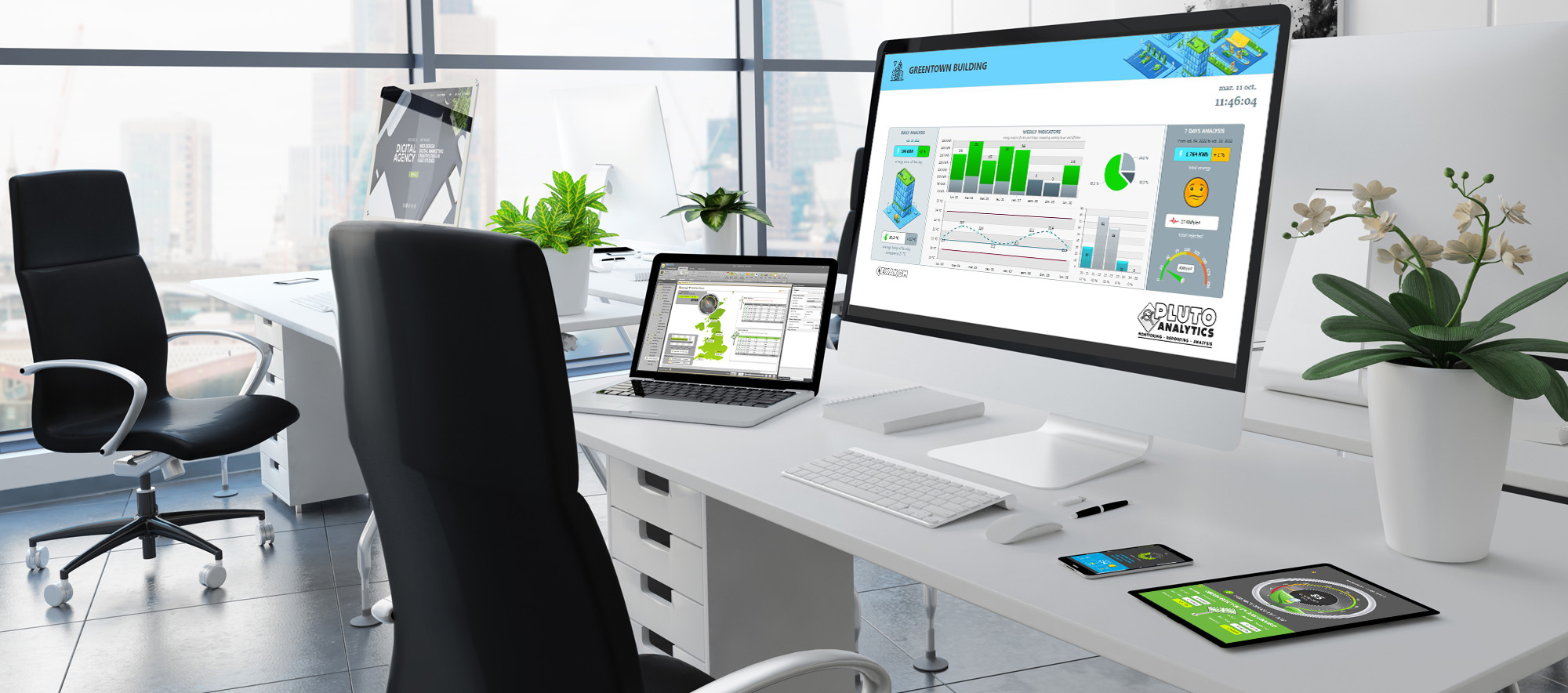 PLUTO INTEGRATES NATIVE CONNECTIONS TO SQL DATABASES AND THE MOST POPULAR INDUSTRIAL HISTORIANS' PRODUCTS. IT CAN ALSO ARCHIVE CLEAN AND ACCURATE DATA IN SQL DATABASES TO THEREAFTER TRANSFORM IT INTO ALARMS, ANALYTICS AND PERFORMANCE INDICATORS.
PLUTO DESIGNER IS A USER-FRIENDLY APPLICATION TOOL ENABLING TO CREATE FANTASTIC REPORTING AND MONITORING TEMPLATES IN FEW CLICKS. PLUTO'S UNIQUENESS CONSIST IN PROVIDING A POWERFUL PRODUCT TO EXTRACT DATA AND CREATE STATE OF THE ART APPLICATIONS WITHOUT ANY COMPETENCES. USER WILL BE ABLE TO EITHER GENERATE AND DISTRIBUTE REPORTS AUTOMATICALLY BY EMAIL, OR DISPLAY DASHBOARDS, ECOBOARDS AND OTHER INFORMATIONS ON LOCAL SCREENS OR FROM A REMOTE WEB BROWSER.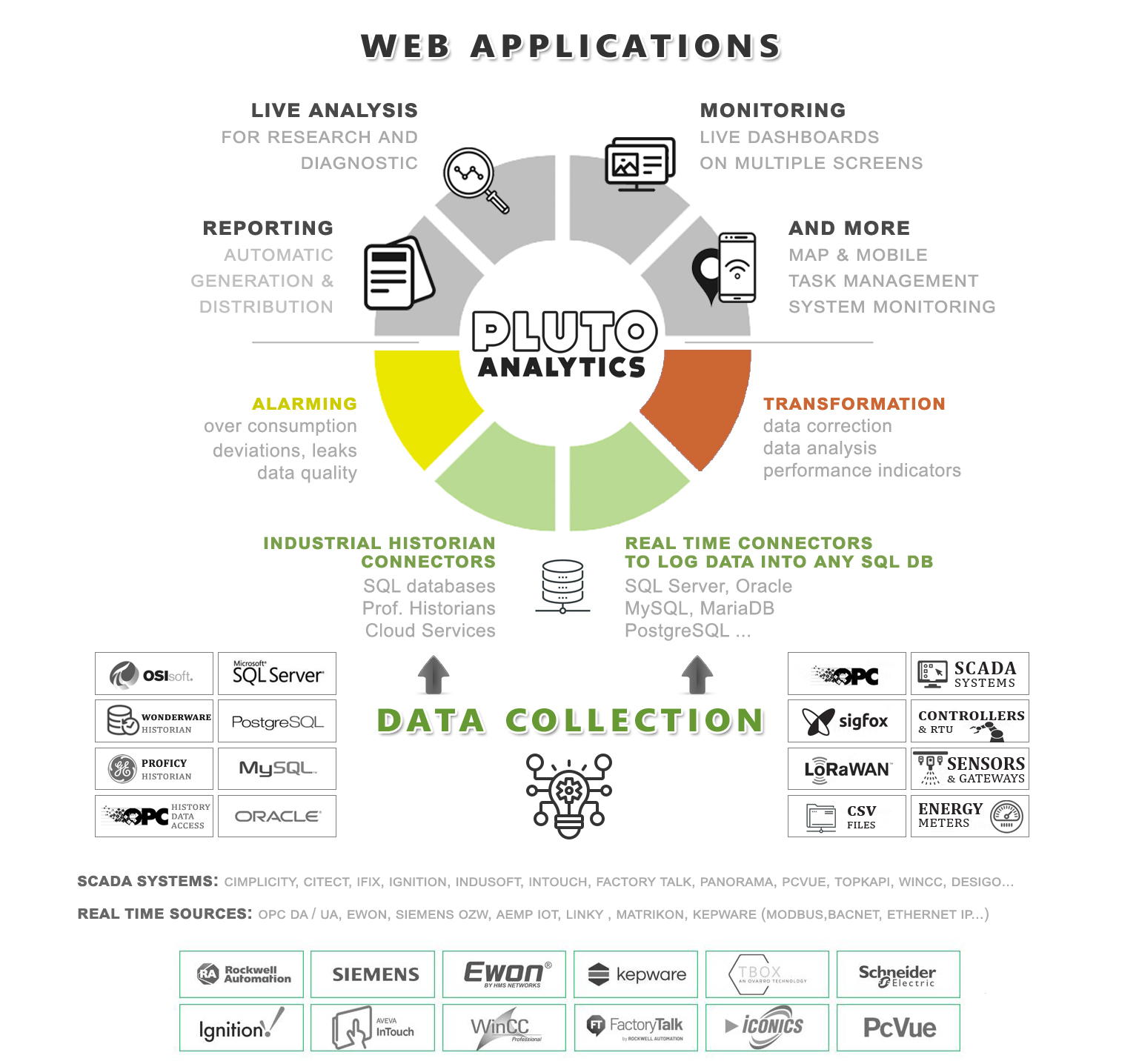 PLUTO LICENSES ARE SCALABLE. USERS CAN BENEFIT EVEN FOR PILOT PROJECTS, OF THE FULL PERFORMANCE OF THE PLUTO 64-BIT SERVER AND THE TECHNOLOGIES DEVELOPED BY EXAKOM TO PROCESS FAST LARGE VOLUMES OF DATA, GENERATE UNLIMITED REPORTS, DISPLAY UNLIMITED MONITORING SCREENS AND MANAGE UNLIMITED WEB CONNECTIONS SIMULTANEOUSLY.